Framed Vitality Lighted Mirrors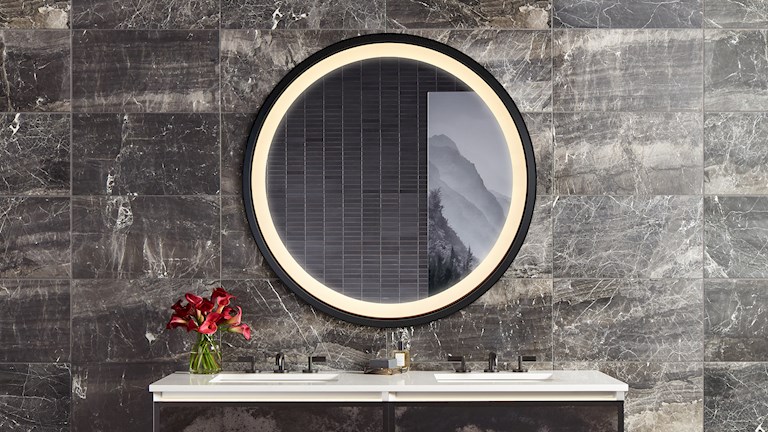 The Vitality Mirror collection was introduced to give you ideal lighting for all of your bathroom tasks. Soon, this already striking collection will offer a new line of meticulously designed decorative, museum-style framed mirrors that take the same optimal brightness and add stunningly stylish enhancements to ensure you always find your best light.
---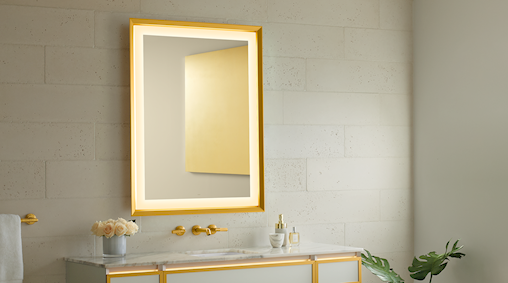 Frames that Define
The chamfer decorative frame is a one-of-a-kind design you won't find anywhere else. This stunning piece can make a statement on its own or complement any modern or transitional styling space aesthetic. For a subtle yet striking look, the decorative frames are also available in a slim design.
Finishes and Styling
Each decorative frame is available in popular finishes such as matte gold and matte black for a statement look or polished chrome and brushed nickel to coordinate with other finishes in the space. They also come in a large range of styles and sizes to accentuate any bathroom design.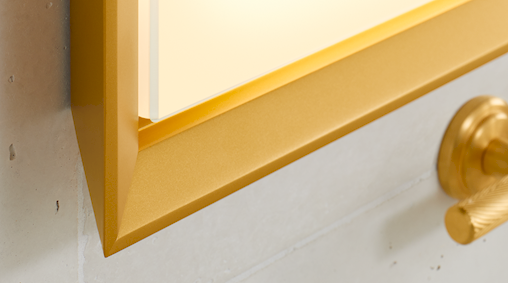 Meticulous Design
The chamfer, museum-style frame allows for a 3/8 inch gap between the frame and the mirror to eliminate shadows. And, it's precision-design allows for even task lighting, high CRI and lumen output to ensure you still see your truest reflection.
---
Rectangle Styles Available for Order February 2019; Circle Styles Available in 2019
---