The Vitality Sculpt Lighted Mirror Collection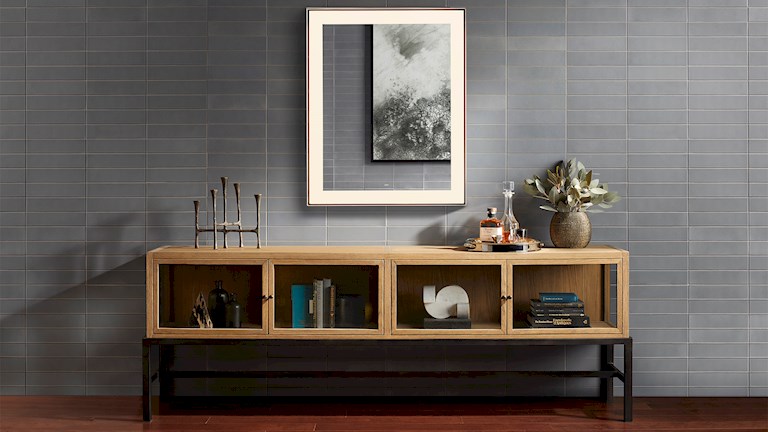 The Vitality Lighted Mirror Collection was introduced to give you ideal lighting for all of your bathroom tasks. This already striking collection will offer a new line of meticulously designed museum framed mirrors that take the same optimal brightness and add stunningly stylish enhancements to ensure you always find your best light.
---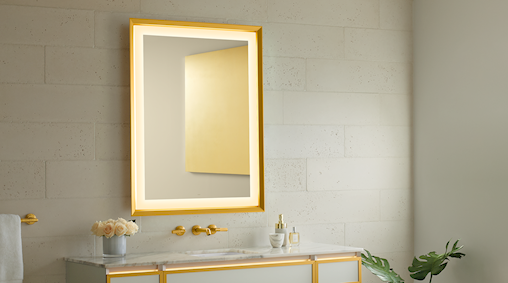 Frames that Define
The Vitality Sculpt Lighted Mirror Collection includes two frame styles: Chamfer and Slim. The angled design of the Chamfer museum frame adds dimension for a unique look that pairs well with transitional and traditional environments. For a shadow box effect and to compliment a modern aesthetic, the sleek profile of the Slim museum frame creates a minimalistic look.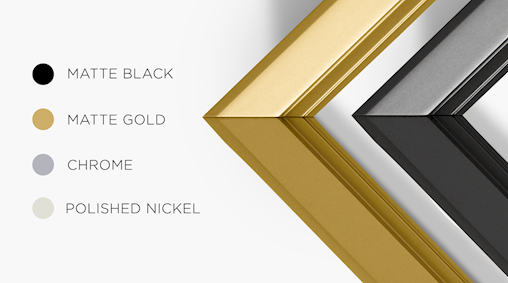 Finishes and Styling
Each museum frame is available in popular finishes such as Matte Gold and Matte Black for a statement look, or choose from Chrome and Polished Nickel to coordinate with other finishes in the space. The frames come in an assortment of styles and sizes to accentuate and meet the needs of a variety of styling spaces.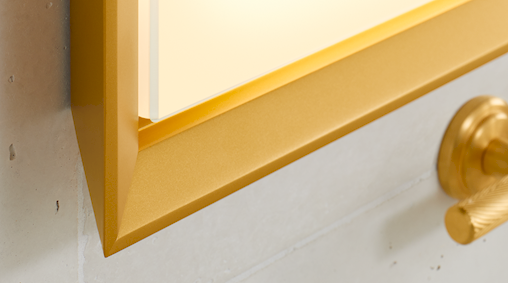 Meticulous Design
Museum frames showcase the lighted mirror by featuring a 3/8-inch gap between the edge of the mirorr and the overall frame. This kind of precise design allows for even task lighting, as well as high color rendering index (CRI), and lumen output, so you can see your truest reflection.
---
Preorder now! Available to ship in June 2019. Round available late 2019.
---
---