Robern Collaborative Design Services - Making your design vision a reality.
Click to Play and Learn More About Robern Collaborative Design Services
---
Every collaboration begins wtih a conversation, and at Robern that's where we start, too. Whether we're designing an entirely new styling space or modifying one of our proven designs, we look forward to supporting the unique needs of your project.
From high-rise luxury residences to high-end hotels, let us help you craft the perfect products to transform your space:
Lighted Mirrors & Medicine Cabinets. Choose the size, shape, etching, framing, and finishes that fit your project — then add state-of-the-art features like LUM Lighting, one-touch dimming, OM Audio, defogging, USB ports, and integrated television.
Vanities. With modular and custom solutions available in a wide array of materials, Robern can provide a vanity that perfectly complements any layout. 
Vanity Tops. Along with our curated collection of high-quality glass and stone options, the Robern team can work with the material of your choice to create the perfect surface for your vanity. 
You can work directly with Robern's innovative design and engineering team to create customized solutions for your residential and hospitality projects. Simply present your sketches to our team, and discover how our products can be tailor-made to suit any size, shape, or style you have in mind.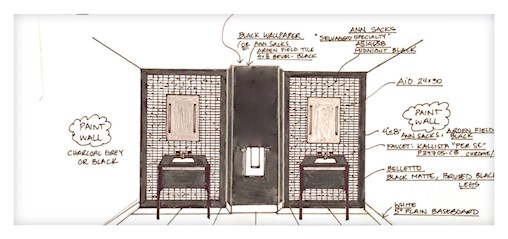 DRAFT
We begin with a conversation and work off of your sketch and measurements to create shop drawings.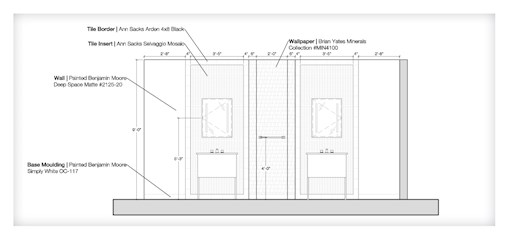 DESIGN
Our team will create detailed CAD drawings that reflect your vision and work closely with you to develop the perfect finished product.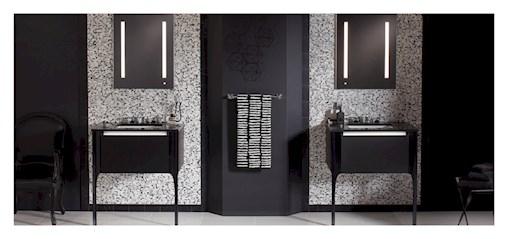 DELIVERY
Once CAD drawings are approved, our custom craftsmen will bring your design to life, creating each engineered piece with impeccable precision and beauty.
Need a more tangible solution? Let our team create and install a mockup of your design to give you the truest sense of your finished space.
---
---