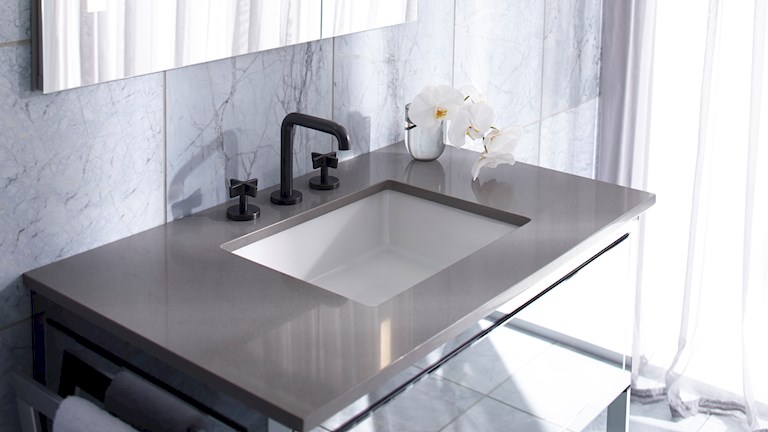 A curated collection of stone and glass vanity tops, offered in a full range of colors and precut sizes for a precise fit with your Robern vanity or sink.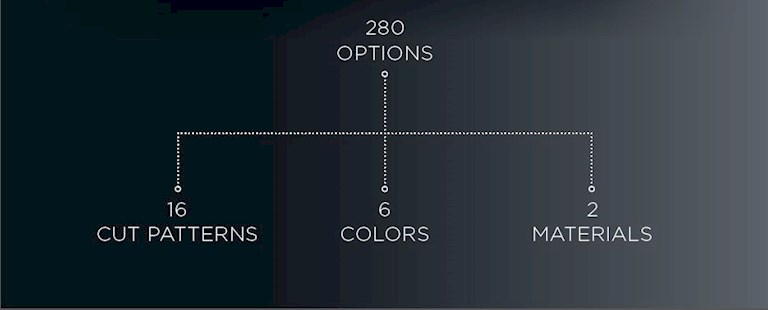 Simply choose a vanity top from our wide range of stylish selections, and trust Robern's handcrafted quality to bring your design vision to life.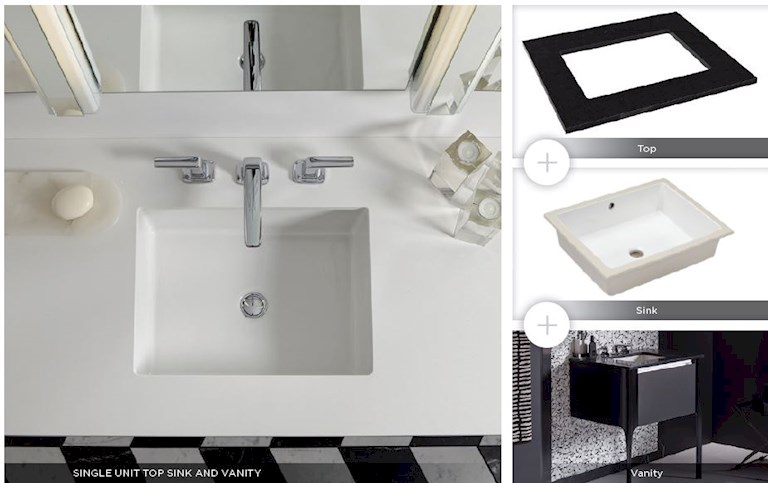 Confidence & Ease
Finding the perfect vanity top shouldn't be a guessing game. That's why Robern has hand-selected a collection of vanity tops to complement your style and ensure an effortless fit.
Robern's expanded vanity top program offers 280 options for a one-stop shop experience that streamlines your selection process.
Our timeless stone and glass vanity tops can be customized to accommodate a sink for your Robern vanity, or configured without a sink to create a wall-mounted nightstand or credenza.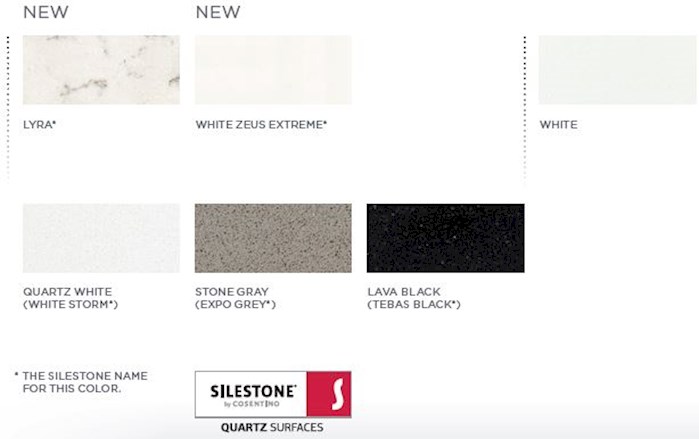 ENGINEERED STONE
Precisely engineered, our quartz vanity tops combine the natural beauty of stone with superior durability that can withstand the busiest areas of your home. The non-porous surface is resistant to stains, mildew, and bacteria, while the color consistency of quartz ensures a polished, pristine look.
GLASS
Combine quality and clarity for a pure, polished finish. Our lowiron glass virtually eliminates the greenish cast commonly found in thick glass, allowing for cleaner, brighter white tones. Glass vanity tops can be configured with an integrated sink bowl to create a seamless look in your styling space.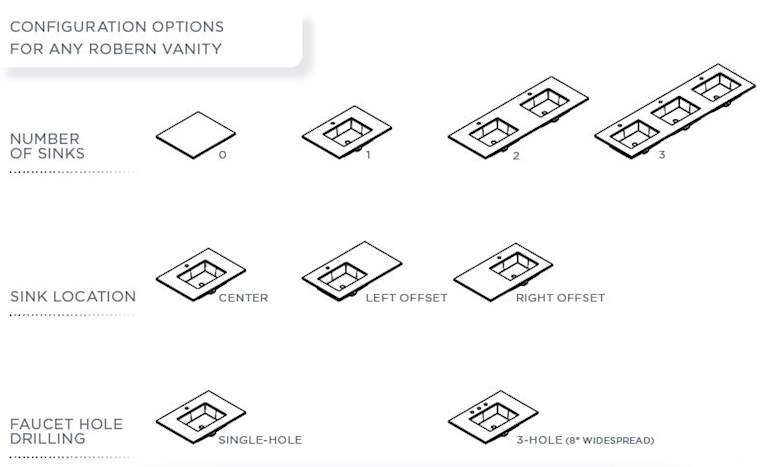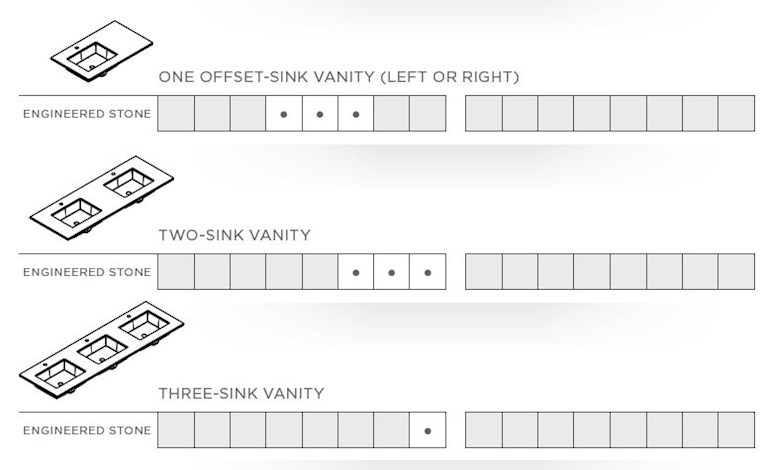 ---
Works With