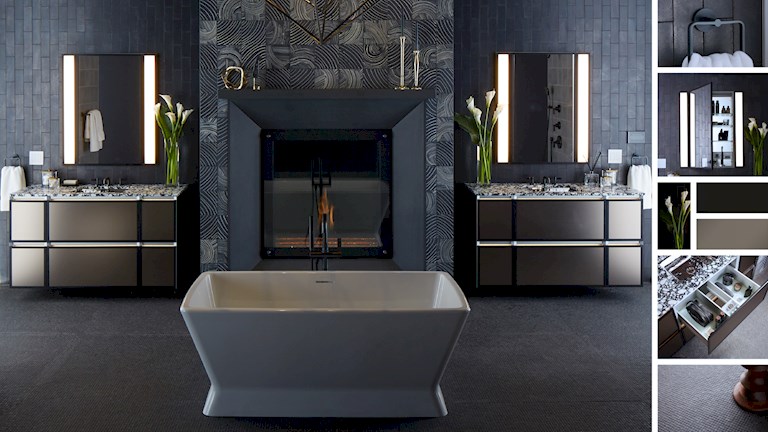 With cooler weather sweeping the country in the autumn months, we all think about the return to school and with that comes fall fashion. For décor lovers, this season heralds in new home fashion.
From amber and crimson to a play on texture, this Fall season palette offers up an assortment of statement shades.
---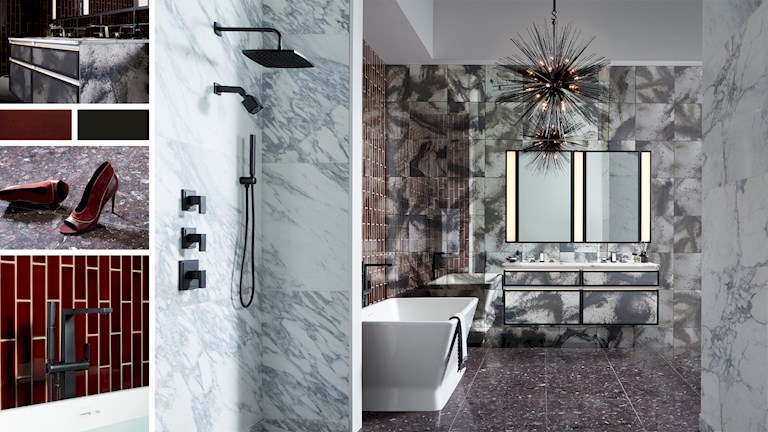 There is no question that colors are changing, not only in the garden but also within our spaces. Opt for romance this fall season with sensual shades of dark red: crimson, merlot and burgundy will rev up your favorite room.
---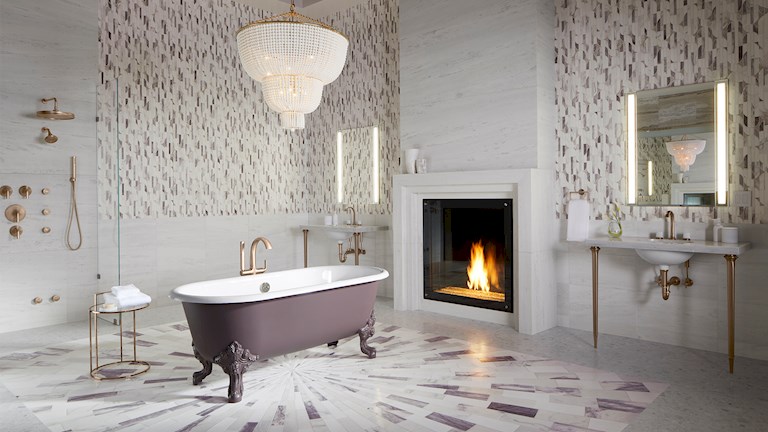 Neutral colors always have a place in our hearts but this season the tinted neutral is the popular choice with simple silhouettes. The undertone of the color now plays a role in its complexity. So beige, for instance, may have a faint tinge of pink or grey, or may lean slightly to lilac. Mixing these subtle neutrals provides a safer way to experiment with color and prevents the shock of using the strongest hue.
---
The New Color Couple: Amber + Cream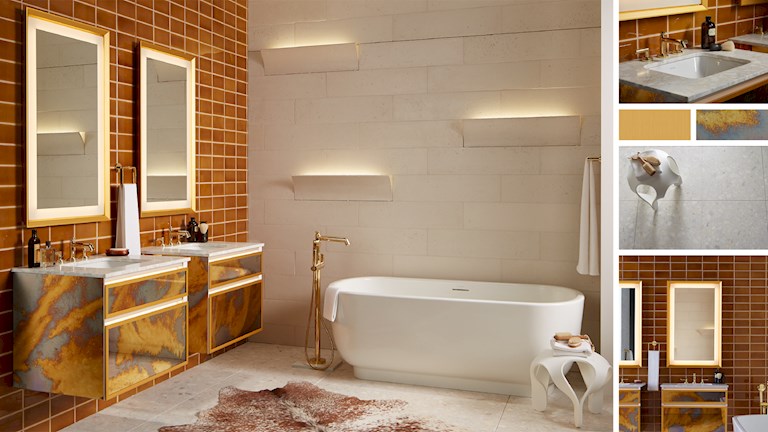 Burnt orange, ambers and copper hues add rich contrast to crisp whites and soft creams for an extra impact.
Strong color in general is on the horizon. Accent walls remain supreme with deep colors permeating rooms, particularly bedrooms where the accent is easily managed behind a headboard. Strong color is also present in accessories but more importantly in furniture and in more permanent items such as tiles and cabinetry.
---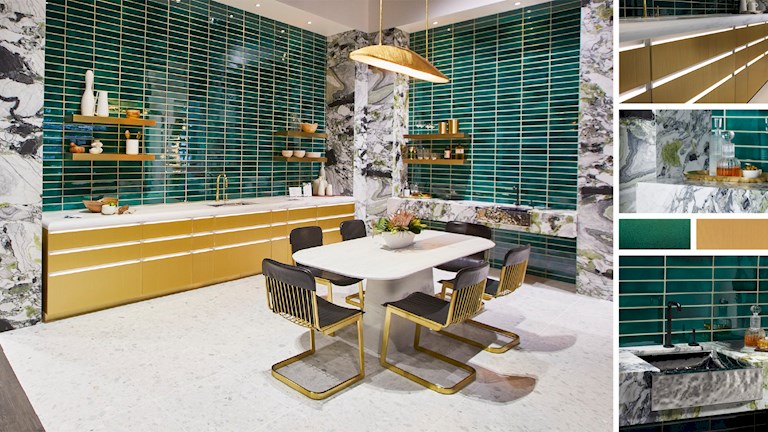 The Fall season brings about warm natural materials, woodsy autumn colors, and an enticing mix of textures. Texture conveys a sense of style that is both classic and contemporary. You will find a balance of comfort, functionality and elegance in textured, minimalist designs.
And don't be surprised to see the dominance of gold and brass this fall. Yes, gold is still here but rather than its past life as a shiny statement, gold has gone matte, brass and brushed with a rich deep tone. It will be combined with grey, black, navy and a host of cool shades to add new energy to these palettes.
---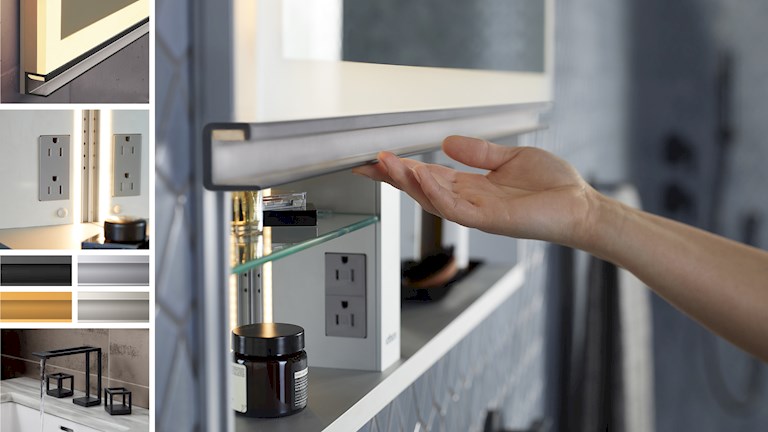 We remain as connected to our technology as ever but continue to search for ways to integrate it in comfortable and clever ways. Charging stations continue to be incorporated into interiors as our connection points multiply. Technology is invading the bathroom with smart home devices, integrated audio into cabinets, tunable lighting that allows you to blend the color of your lighting to meet your needs at any time of day and LED lighting is incorporated into drawers and vanities for both useful and decorative purposes. Bathrooms are becoming the first connection to the outside world as we prepare for our day and our last point as we wind down for the night.
---
---
Featured Products: