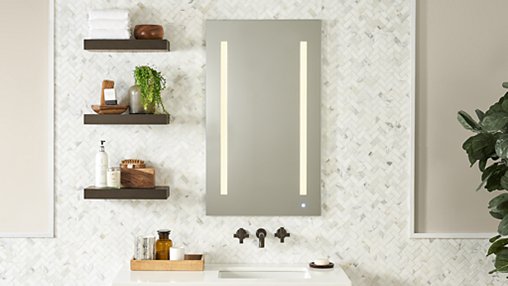 AiO Lighted Cabinets
Loaded with features, the AiO cabinet has everything you need plus premium craftsmanship.
List Price starting at $2,149
LUM Lighting: one-touch task lighting for your best look
OM Audio: transform your cabinet into an audio system
USB charging ports and integrated electric outlet provide convenience for smart phones, razors and more
Included magnification mirror lets you focus on the details
Magnetic strip keeps small metal items neatly arranged
---
Pairs With
Think of modular Robern products as building blocks. The amount of wall space you have to work with will help you decide the best combination of cabinets, mirrors and lights. Pairing cabinets can create both unique visual effects and practical storage solutions.
---