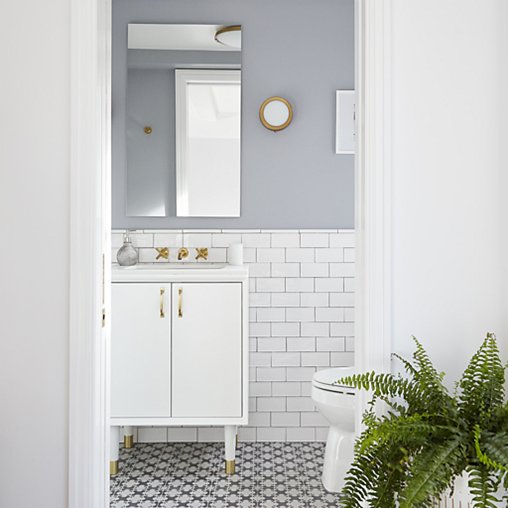 PL Series Cabinets
An attractive design with modular versatility.
List Price starting at $579
Modular design facilitates ganging of multiple cabinets and lights together
1/2-inch beveled doors add charming detail to the room
Optional electric shelf keeps countertops clutter-free
Recessed or surface-mount installation
Recessed or surface-mount installation
---
Pairs With
Think of modular Robern products as building blocks. The amount of wall space you have to work with will help you decide the best combination of cabinets, mirrors and lights. Pairing cabinets can create both unique visual effects and practical storage solutions.
---