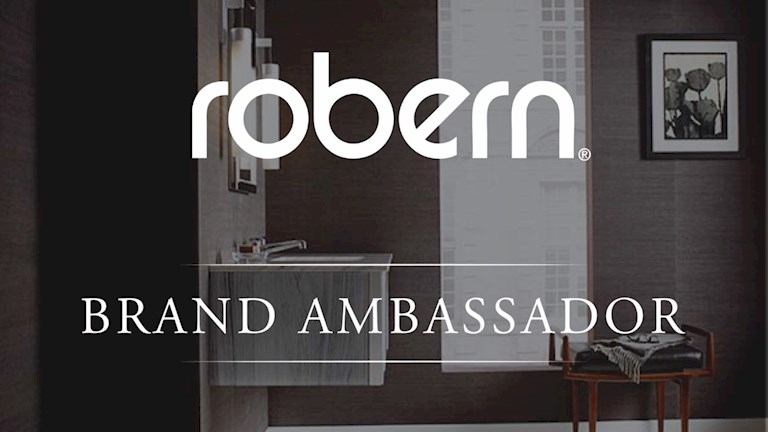 Robern Welcomes 12 Design Professionals to Brand Ambassador Program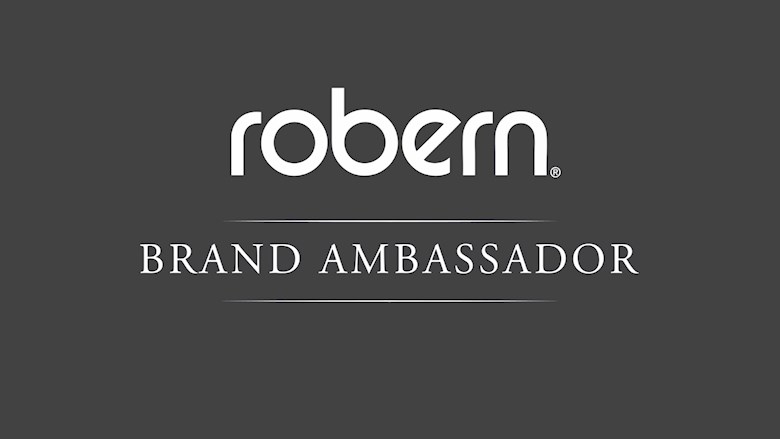 BRISTOL, Pa. – May 13, 2015 – Robern is pleased to announce their inaugural group of 12 elite design and architecture experts to its Brand Ambassador Program. These visionaries will share valuable insights into the ever-changing world of bathroom design and construction by showcasing their projects featuring Robern's craftsmanship, elegance and innovative functionality.
"We have invited some of the absolute best in the business to be Robern Brand Ambassadors," said Andrew Lippman, Robern's marketing director. "These are true experts with the skill and vision to showcase our products at their best."

The Robern Brand Ambassadors are:
The vision and excellence executed in prior work showcasing Robern products and their passion for the Robern brand made these professionals a natural fit for this program.
Robern initiated their quest to acquire the perfect candidate for their Brand Ambassador Program in January. Throughout the year, Brand Ambassadors will collaborate with Robern on blog posts and social media initiatives to educate consumers and fellow industry-related professionals about Robern brand.
Brand Ambassadors will also have access to training programs, industry events and networking opportunities with other professionals.
Robern will seek to add 13 more ambassadors during the next year. If you believe that your work qualifies you to become a Robern Brand Ambassador, follow @Robern on Twitter with hashtag #Ambassador.
---
About Robern
Robern believes that people's everyday routines should never feel ordinary. That's why its mission is to craft mirrors, vanities, medicine cabinets and lighting options that are beyond the expected—blending thoughtful design, innovative technology, impeccable craftsmanship and quality materials into products that will transform people's styling spaces and reflect their individual style.
Founded in 1968 in Bristol, Pennsylvania, Robern grew out of Rosa and Bernie Meyers' belief that individual style should be celebrated and fostered. Today, their pioneering approach to designing highly personalized styling spaces remains at the heart of what Robern does. Their commitment to craftsmanship and fine materials is evident in every piece Robern makes out of its Bristol headquarters.
In 1995, Robern joined the Kohler Co. family of businesses, building upon the brand's comprehensive and thoughtful approach to exceptional styling spaces. From its humble beginnings to a technological force within home design, Robern remains the answer for designers, architects and consumers seeking out the finest in modern, sophisticated cabinetry, vanities, mirrors and lighting. For additional information on Robern products, customers may call 1 (800) 877-2376 or visit www.robern.com.
About Kohler
Founded in 1873 and headquartered in Kohler, Wis., Kohler Co. is one of America's oldest and largest privately held companies. Kohler is a global leader in the manufacturer of kitchen and bath products, engines and power generation systems, cabinetry, tile and home interiors, and international host to award-winning hospitality and world-class golf destinations.
---